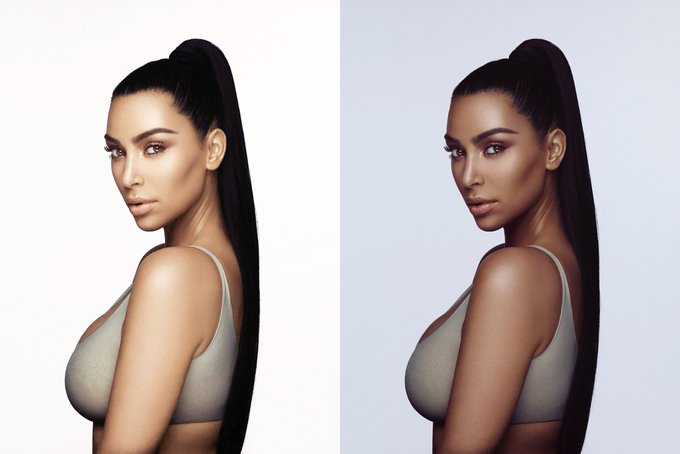 Kim Kardashian West is being lambasted after appearing to have her image darked to promote her new beauty product.
In an ad released Tuesday for her upcoming KKW Beauty line, the reality star is photographed in an extremely contoured, tan portrait in which her skin is so dark that critics on Twitter are calling it 'blackface'.
Though many people were thrilled that the glam queen was following in the footsteps of her sister Kylie Jenner with a line of sure-to-sell-out beauty products, others were not pleased with the way in which her photo in the ad was edited to look.